Summer Holidays – Sun, Sea, Sand and Staycations
At this time of year, the thoughts of millions of Brits turn to their summer holidays. After a scorching week in May, it looks as though summer 2012 is going to be a wash-out in Britain, so where are the best places to catch some summer sun?
If you're looking for a family friendly beach holiday with guaranteed sunshine and plenty for the kids to do, you should look no further than Spain. The Iberian favourite has been a popular destination for decades and was one of the places that first made package holidays such a success in the UK. Travel agent Thomas Cook offer package holidays to mainland Spain as well as Tenerfie, Ibiza, Benidorm and Gran Canaria.
Our nearest neighbours in continental Europe are France and it is this close proximity which makes it such an irresistible destination for many. The country has something for everyone from the sun kissed south to the cultural north; there is Disneyland Paris for the kids and wine tours for the grown-ups. Not to mention the cuisine. France has some of the most beautiful countryside in Europe so why not hire a Chateau?
For the perfect combination of fun with the family and hour upon hour of glorious sunshine, you can't beat Florida. As well as Disneyworld, there is Busch Gardens, Sea World and more water parks than you could possibly visit in one trip. Virgin have long specialised in fly-drive holidays to the sunshine state and offer holidaymakers the choice of hotels and luxury villas.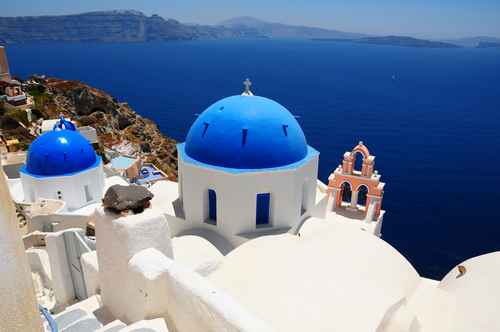 Although their economy may be in crisis, Greece remains a much-loved holiday destination thanks to its rich history, beautiful food, unique culture and wonderful weather. Home to some of the most welcoming seas in Europe, Greece and the Greek islands are as attractive as they ever were. Crete, Corfu and Paxos all offer a slow, relaxing break that is bound to leave you feeling refreshed.
For the ultimate in summer sun, you may be tempted into taking a Caribbean cruise. Thompson offer various itineraries that are designed to help you get the best out of the area while enjoying the people, the seemingly round the clock sunshine and the rum punch. Bridgetown, Kingstown, Santa Cruz and the gorgeous St. George's should all be on the 'must visit' list.
The perfect sunshine summer holiday is guaranteed to relax you and to get you ready for the rest of the year.
Copyright 2012 Family Travel Resorts